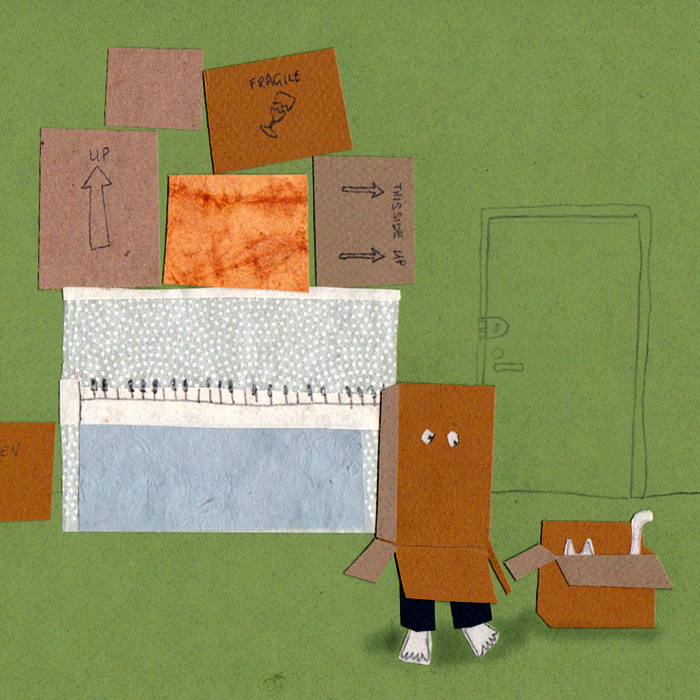 What good is a blog if you can't vent on it:
My boy and I are moving again! Our neighbor down below doesn't like our piano-playing. When we moved in two years ago, he complained within the first 45 minutes of setting our fingers to the keys: Max had a piano lesson. His teacher walked out, and our neighbor walk in. "It's like you're in my living room!" he said. So we put rug tiles under our instrument and asked him to suggest hours we could play.
The second time he complained, he said we should use carpet padding—that's what he uses, he said, and he never received a complaint about his playing. So we got carpet padding, even double-layered it, plus slapped a slab of soundproofing material on the wall behind the piano. And though he refused to discuss a schedule (because he insisted he shouldn't have to hear us at all), we were careful to play between hours of 9am-9pm. The managing agent rolled her eyes after he called her in to inspect our apartment the second time. "Don't worry about it anymore," she told me. "I'll handle it." And we didn't hear from him all year. Until now.
Max quit piano lessons, but apparently even our paltry half-hour a week of piano-playing is driving him nuts. He's on the co-op board, and he won't renew our sublease because he says our piano is still too loud. Grrr… A pox on Mr. Fussbuckets in apartment 15E! May his ears grow hairy and clog with wax.
Ah well, Max and I have found a nice abode a block up that's a lot cheaper. Max'll have a bigger room, and maybe we won't freeze in the next apartment like we do in this current one. Our rental application for the new place has been submitted. Everybody wish us good luck!
As of November 6: We're approved! Pending reference letter from current landlord.
——————————————
Whatever Wednesday: Moving