When it comes to obnoxious email spam, I think chain letters are right up there with penis enhancement ads, sprouting like digital dandelions in our virtual mailbox. I've pointed out to 10-year-old Max, who now has his own email account, that if chain letters held any validity, they would be a crappy thing to send to your friends. "Basically you're telling them to do something under the threat of bad fortune or death," I said. He agrees that email chains suck. Nevertheless I enjoyed a little voyeurism the other day when Max's friend included me in a chain letter chain. I got cc'd on everything.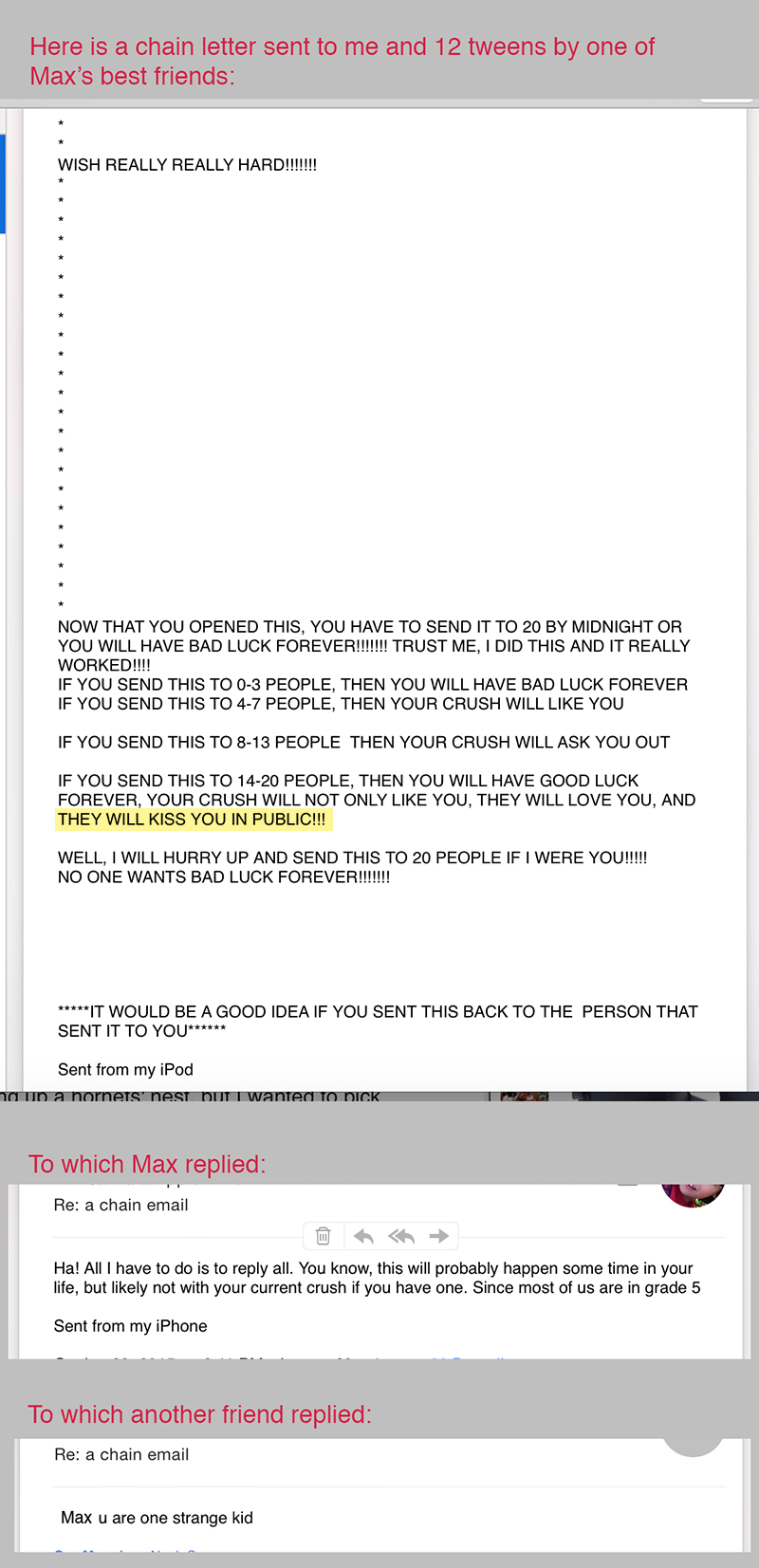 So! Now that you have read this blogpost you must share it with 15 other people by the stroke of midnight. If you do, you will see a leprechaun leave a pot of gold by your pillow tonight. If you don't, your wallet will be pilfered by slightly larger beings of your own flesh and blood as your hair grows silver overnight.

WW: Chain Letter Email or Bad Luck Forever!