Well, I'm glad no one ever takes the "Wordless" part of "Wordless Wednesday" seriously…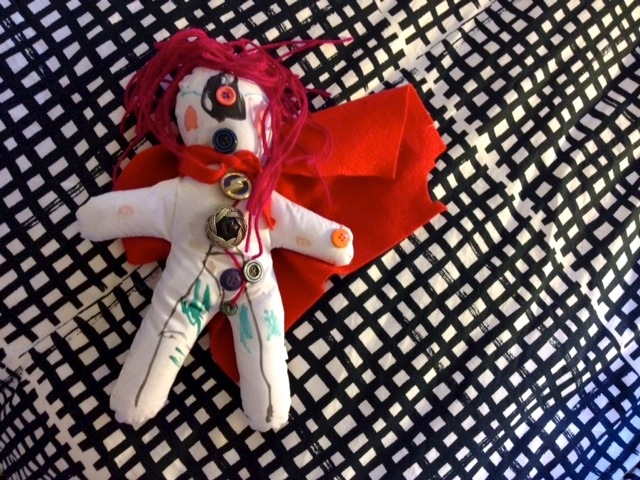 Look at what I found the other day in the goodbye pile of unwanted stuffed animals at my ex's apartment. This is one of the freakiest dolls I've ever encountered with its cyclop eye fixed over the black hole of its forehead, it's silent button mouth a hard dark O. But I LOVE this doll because my fifth grader made it when he was in preschool. And he's growing up.
I took Max and 2 of his friends out to lunch the other day after they had spent all morning ecstatically playing Minecraft. For the first time, as I observed them chatting, I could imagine my child navigating the world without me.
"Would you rather be shot twenty times? Or die?" asked one friend. Everyone said die.
"Would you rather have a big butt? Or a big head?" asked the other friend. Everyone agreed on a big head.
Will he still talk to me when he's a teenager? How often will he say, "I love you," and hug me? When will he completely outgrow holding my hand? Oh, I miss him already.
Would you rather your child grow up? Or have him be your baby forever?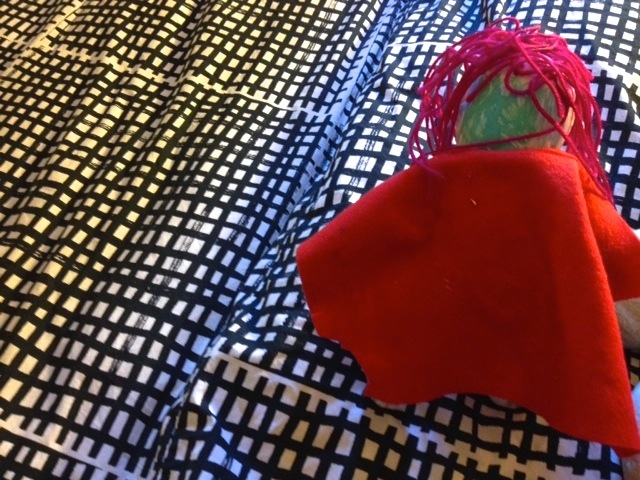 W. W. Cyclops Glimpses the Future *sniffle*