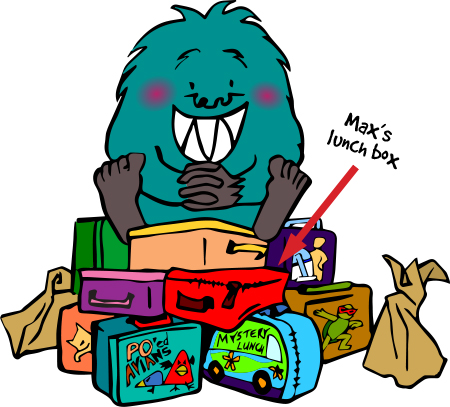 My fourth grader came home from school and said his lunch pack smells funny. It's one of those soft cooler pack designs: fabric on the outside, water-resistant inside, sides are puffy with insulation. I wiped down the inside with detergent and a sponge, then rinsed it.
"You're going to have let this dry," I said.
"Can't you put it in the laundry?" he asked.
"No, you can't put this kind of lunch pack in the wash."
"Oh," he said. He hesitates. "It's just that rumor has it that Edgar peed in his pants today, and he did it while he was sitting on everybody's stuff."