For the month of June, Konga Line crowns Sophia as Queen of the Rumpus party. Well played, my Queen, well played. Thanks for sending, Michelle!
While potty training my 2 1/12 yr old girl she decided she wanted to watch a tinker bell short on YouTube. Husband said it was fine while he was running her bath. Fast forward 5 minutes to the plop sound. Yes That would be the phone being thrown into the bath tub. Thanks to the otter box the phone worked even under water. Two nights later you would think my husband had learned but once again gives her the phone while she is on potty waiting for her bath (after a short laugh which we figure is from the video) wouldn't you know it in goes the phone again. This time the phone wasn't so lucky.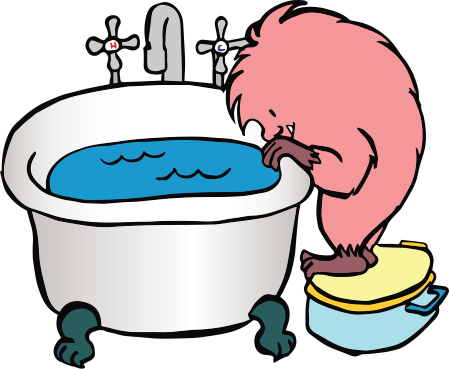 Otter Box? Did you know about these things? I didn't know about otter boxes–a little pricey, but shoot, if I could take pictures in the pool or snorkeling that would be worth it (site says they're submergible for up to 30 mins in 6.5 ft of water). Anyways, enough of this unpaid semi-endorsement.  
Got a beastly tale to tell? Once a month Konga Line shall crown one wonderfully beastly boy Rumpus King and one gloriously beastly girl like Sophia, Rumpus Queen. Send in stories of your little goblins for a chance at the crown. If your mini-monster is named Rumpus Royalty, I'll post your terrible tale and send you a fabulous FREE KONGA TEE of your choice.
Rumpus Queen Sophia: When Electronics Get Involved…